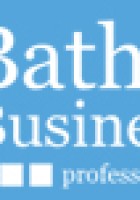 Contact owner
Bath Web Design is brought to you from Bath Business Web. As one of the leading web Design companies in bath, we offer professional web Design and optimisation services, providing W3C compliant, client updatable web-sites along with consistently high search engine results.
Bath Business Web have years of experience offering web Design in Bath, and during that time have built web-sites for hundreds of clients across Bath and the South West. All of our web-sites are built around a user friendly content management system to enable clients to easily update them at the touch of a button.
Web Design Bath.
What sets our web Design services apart from other web Designers in Bath is the focus we place on optimisation. We employ the latest SEO techniques to each and every web-site to ensure that your site gains the strongest rank possible in Google and other search engines for your chosen search terms.
If you are interested in finding out more about web Design in Bath from Bath Business Web then call us today to arrange a free consultation at our central Bath offices. Alternatively someone can come and visit you to discuss our various web Design & SEO packages from your own premises.