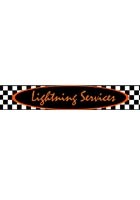 Contact owner
Lightning Services, based in Hilperton, Trowbridge, have over 30 years of engineering experience, not only that but of also owning, working and riding on British, American and European (even some Japanese) motorcycles.  Lightning Services carry out quality workmanship and are dedicated to providing you with the very best in customer service.
Lightning Services cover all your Harley Davidson, Buell, Custom and Street bike needs, tyres, batteries, restoration services (component or complete bike), accessories, ultrasonic carburettor overhauls.  Neway valve seating, insurance approved accident repairs, specialist engineering and machining services, spares, engine and gearbox rebuilds, custom bike building, oils, DX and Rev Tech servicing for all makes, bike care & security, fabrication, performance parts and electrical repairs and custom wiring solutions to name but a few services.  Visit www.motorcyclesbath.co.uk for more details.
Give Baz a call now on 01225 785164 or drop him an email at info@lightning-services.co.uk.
motorcycle servicing, motorcycle repairs, restoration