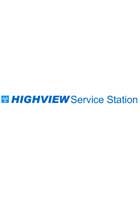 Contact owner
Highview Service Station Tyre Centre is equipped with the most up to date tyre changing equipment allowing us to handle up to 30 inch tyres – the only garage in the local area to be able to do so.
WE OFFER 2 TYRES FOR THE PRICE OF 1 and with a lifetime guarantee.
We stock tyres from all of the main manufacturers including Michelin, Goodyear, Dunlop, Pirelli, Continental and Bridgestone.
Wheel alignment and tracking also available.
Call us on 01761 432500.
Please visit: www.bathgarageandtyreservices.co.uk or email us at: info@bathgarageandtyreservices.co.uk