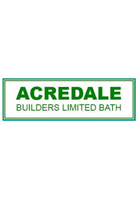 Acredale Garage Doors Bath.  Established in 1972, Acredale is a small family run firm providing high levels of service and good works. Acredale are able to carry out repairs to most Garador, Westland, Catnic Garage Doors and also other makes of garage door.
Our prices are highly competitive ensuring the best value for your specific needs.
Please do not hesitate to contact us today to discuss your requirements with us. Our knowledgeable and friendly advice will guide you through the services we offer so that you have all the information you need for a project fully tailored to your requirements.
garage doors, garage door repairs, automatic garage doors, Bath