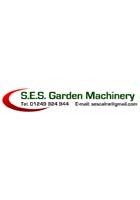 Contact owner
At Small Engine Services, we have a huge stock holding of spare parts, not only competitively priced but normally despatched on the same day. Some items, mainly Lister Petter, are offered on a service exchange basis. These include Engines as well as parts, namely crankshafts, cylinder barrels and fuel injection equipment. For the more local customer, we also offer a repair and service facility for all makes of machinery. For more information, please get in touch.
Telephone:
01249 824944
E-mail:
sescalne@gmail.com
Our sites:
Engine Parts & Spares:
www.yanmarspareparts.co.uk
Garden Machinery:
www.gardenmachinerywiltshire.com
Bicycles:
www.sescycles.co.uk
We look forward to hearing from you.