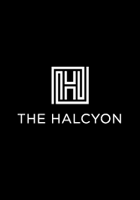 The Halcyon Hotel is situated in South Parade Bath, just three minutes walk from the train station and a stones throw away from all the main sites of this ancient city, and counts as one of Bath,s reputable hotels with a to die for location. The accommodation is luxurious without any unnecessary extras to push the price up.
The Halycon prides itself on the knowledge of the path less travelled in Bath. You'll find all the little back street pubs and secret bistros.and ancient history.
The Hotel has seven apartments situated at the top of Bath near the Porter pub and restaurant also run by the Halcyon. The accommodation ranges from abject luxury , Standard, Standard plus,and studio. All of which feature double beds and en suite facilities.The Circo bar serves an eclectic range of sharing foods like Tapas and Meze. As well an a wide range of wines spirits and beers.