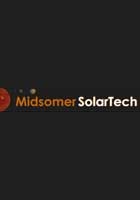 Contact owner
Midsomer Solartech provide a complete service for air conditioning and refrigeration services, electrical and plumbing with a focus on environmentally friendly solutions for our customers.
We also offer Solar power solutions. Solar power is increasingly popular and becoming a proven and efficient source of heating within our current climate.
Call us now on 01761 233101 or 07894 981870 or email solartech2011@aol.com to discuss your ECO solution.
You can visit us at  www.solarpanelsinsomerset.co.uk